The History of Christingles
The word Christingle could have come from two sources. It might be an 'English' version of 'Christkindl', the present bringer is some parts of Germany and other European countries, who represents the baby Jesus. Or it could be a the putting together of the words Christmas and ingle. Ingle is an old Scots word for fire and so that would make it mean the 'Christ Light'. But no one is really sure how Christingles came into being!
There are several stories told of how the custom was started. There is an ancient Welsh service called a 'Celenig' where Christingles are used and the Moravian Church (an area that's part of what's now the Czech Republic but historically had strong connections with Germany and the German language) has held Christingle services for over 200 years. This is how some Czech people think the first Christingle might have been made:
Many years ago, children were asked to take a gift to put beside the crib in Church. One family had no money for gifts but were determined to take something. They found an orange which they felt would be okay, but were disappointed to find it was going mouldy at the top. However, they thought they would scoop out the bad bits and put a candle in the top and turn it into a lantern. Thinking that it looked a bit ordinary, one of the girls took a red ribbon from her hair and tied it around the middle. They had difficulty getting it to stay in place, so fastened it with four small sticks, on the ends of which they put a few raisins. They took their lantern to church and were afraid of the reactions of the other children. However, the priest acknowledged their gift and told the congregation how special it was for the following reasons: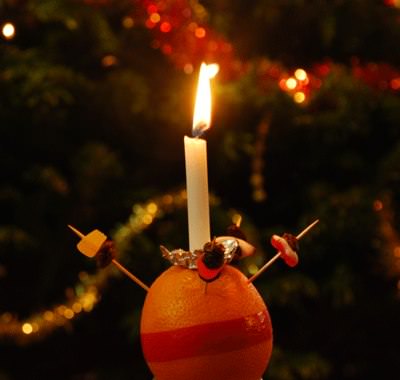 Photo from

thisischurch.com
Christmas Lights Unlimited specializes in Large Holiday Light Displays across the United States.
Christmas Lights Unlimited will not install materials provided by clients, unless approved.
All products supplied by Christmas Lights Unlimited are made to the highest quality. Products selected by Christmas Lights Unlimited must meet the follow (1) Extension Cords are marine grade with waterproof twist connectors, (2) String Light Strands are solid molded with waterproof coaxial connectors, (3) All products manufactured exceed the Canada Requirements (exceeding USA Requirements), (4) Timers designed to handled 15AMPS / Peak 1,875 WATTS / Tungsten 1,875 WATTS to support a Constant 1,875 WATTS and (5) All electrical wiring are heavy duty commercial grade wire (AWG) with thicker electrical safety coatings.
Our Christmas Light Strands cannot be purchased in Big Box Stores.
Clients must meet strict electrical requirements with dedicated outlets for safety and proper installation for Christmas Lights Unlimited Displays.
Website powered by Network Solutions®